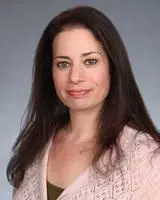 I am a Licensed Marriage & Family Therapist specializing in individual, and couples therapy with private practice office hours in Irvine, CA. I am registered with the Board of Behavioral Sciences, license number 53879, and a graduate of California State University, Long Beach specializing in Counseling: Marriage & Family Therapy. I am a private practitioner working with a broad spectrum of clients. Among my areas of focus are cognitive behavioral therapy (CBT), treating resistant depression, early adult issues, and most life transitions such as dealing with a death, birth of a child, marriage, separation, divorce, or career change. I was named in the "Who's Who: Women in Business" in the Long Beach Business Journal in March, 2014 http://issuu.com/longbeachbusinessjournal/docs/001_016_lbbjsectionb_mar18 .
I am an interactive, solution-focused therapist. My therapeutic approach is strength based and provides support and practical feedback to help clients effectively address personal life challenges. I integrate complementary methodologies and techniques to offer you a highly personalized approach. With safety, compassion, and understanding, I work with each individual to help build on your strengths and attain the personal growth you are committed to accomplishing. Formerly, I worked in post secondary education for close to 10 years in the areas of disabled student service, English as a second language, and study skills. I would be happy to answer any further questions you might have about my qualifications. Call (562) 477-2530 and let's talk.
Education
Master of Science in Counseling - Marriage and Family Therapy
California State University, Long Beach
2009
Master of Arts, Psychology
California State University, Long Beach
1995
Bachelor of Arts, Psychology
California State University, Long Beach
1990
Associate in Arts, Art & Design
Cerritos Community College
2005
Additional Workshop Training
Gotman Training Level I
"Introduction to Cognitive Behavioral Therapy for Adults"
"The Couple and You: breaking Down the Basics for Couples Therapy"
"Change Your Brain, Change Your Practice: Understanding Brain Science and the Impact on Client Case Planning"
"Media 101 for Therapists"
"Legal and Ethical Issues: What Does the Law Expect of Me?"
"Alzheimer's Caregiver: A Learning Experience"
Professional Memberships
California Association of Marriage & Family Therapists (CAMFT)
Virginia Satir Group